As an ACHP certified handyman, Bryan takes his job seriously.


Allow him to help you with the odd jobs around your home in which you need assistance!


Be proud of your property and allow Bryan to use his experience and eye for perfection to make your home look beautiful and maintain sustainability.
On-Time Guarantee
Licensed & Bonded Handyman
100% Customer Satisfaction
Specializing in a variety of work, visit the "Services" tab for a full list of available handyman services.
Our client's time is valuable. With Reighter Repairs & More, LLC, Bryan makes it his responsibility to arrive on time and get the work done properly! Call 574-288-0010 to schedule an appointment or receive a quote.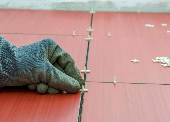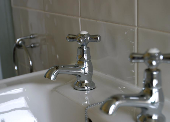 Home ImprovementsDone the "Reight" Way!
When it comes to your home improvement needs, Reighter Repairs & More, LLC has the experience and skills to ensure the property you are purchasing meets all required standards. Your property should be appealing, useable, and most importantly, sustainable.